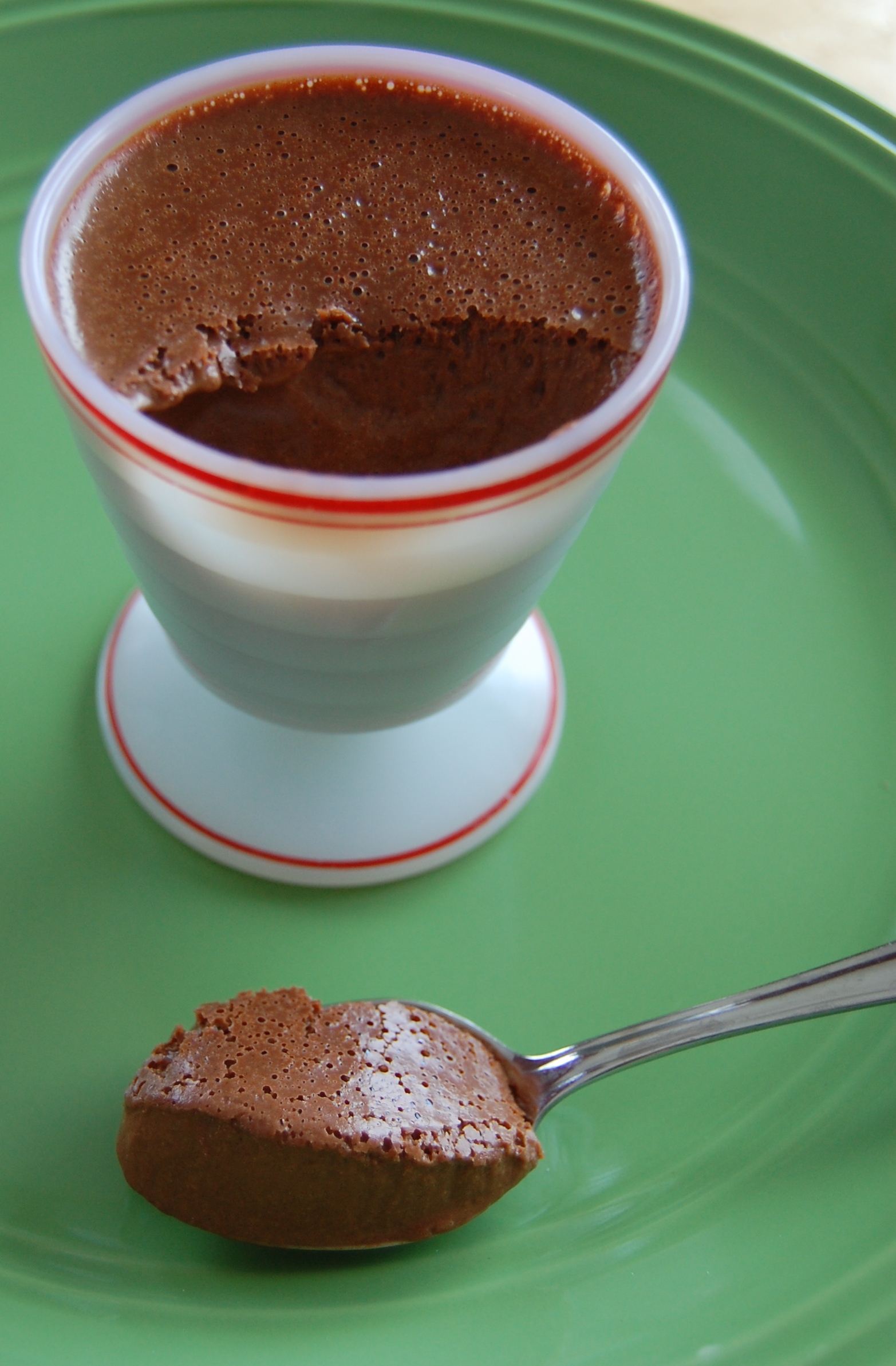 Chocolate Pots of Creme

Print recipe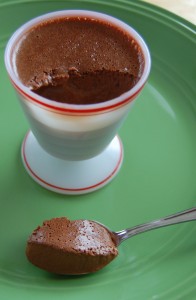 Gluten free, dairy free, egg free chocolate pots of creme/cream. Similar to chocolate pudding.
Ingredients
1 can cream of coconut (Not coconut milk. Cream of coconut is much thicker.)
2 tablespoons Bird's eggless custard powder
2 tablespoons Sugar
1 pinch Salt
1 cup Dairy-free semi-sweet chocolate chips
Note
You can also add 1-2 Tbs. of flavored liquors or coffee syrups to add a kick of flavor.
Directions
| | | |
| --- | --- | --- |
| 1. | | Heat cream of coconut until boiling. |
| 2. | | Blend 3 Tbs. hot milk with custard powder, sugar, salt & chocolate chips. |
| 3. | | Slowly add remaining hot milk mixture to blender and blend until chocolate is melted. |
| 4. | | Pour into demitasse cups (or Dixie paper cups for kid-sized treats) |
| 5. | | Chill in refrigerator until set. Serve as-is or with berries. |