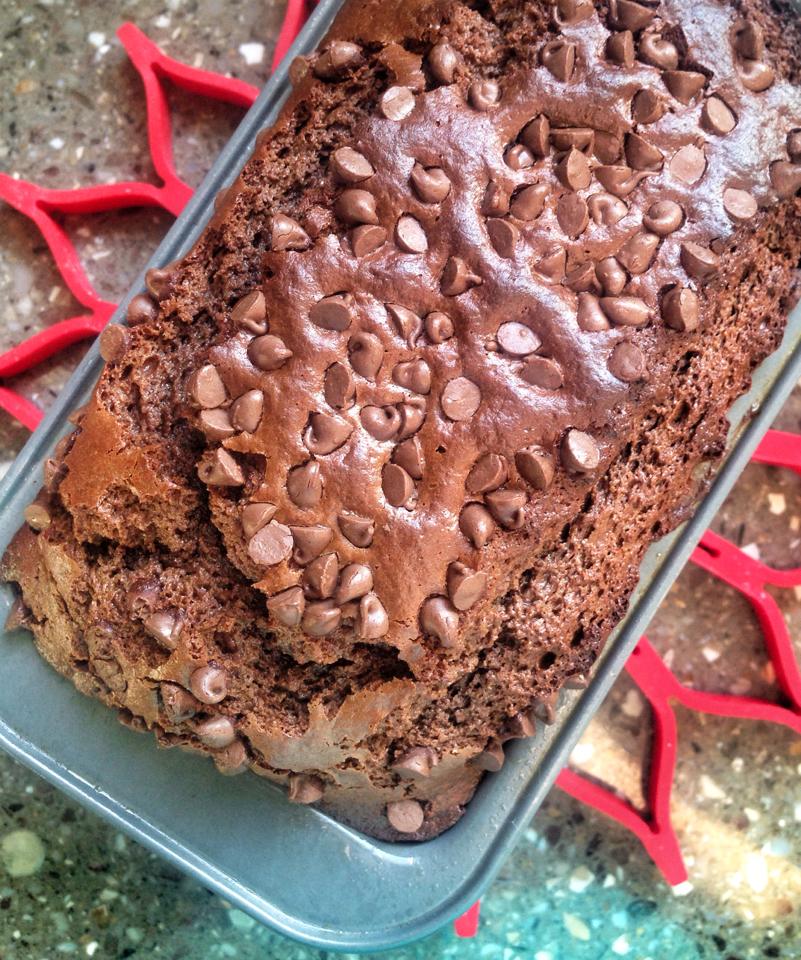 My good friend, Carrie, introduced me to Elena's Pantry's Zucchini Bread recipe a few years ago and I loved it. Since then I have made a few tweaks to my liking and the recipe is as follows. Enjoy!
Ingredients:
1 1/2 cups superfine almond flour (I use THIS brand)
¼ cup cocoa powder
¼ teaspoon salt
3/4 teaspoon baking soda
2 large eggs (I've used flax gel and it turns out okay, but it is very dense)
2 tablespoons coconut oil, melted
¼ cup local honey
¼ teaspoon vanilla extract
1 medium zucchini, peeled & chopped coarsely
1/2 cup mini chocolate chips, divided (I use THIS brand)
Directions:
Preheat oven to 350 degrees
Put all ingredients, except chocolate chips, into a food processor and process until smooth. Once batter is smooth, mix in half of the chocolate chips.
Pour batter into a greased mini bread loaf pan and top with remaining chocolate chips.
Bake 25-35 minutes or until a testing stick comes out clean.
Let cool before cutting.
Store in an airtight container. I personally think this bread is best the day after baking it. Goes well with coffee in the morning!