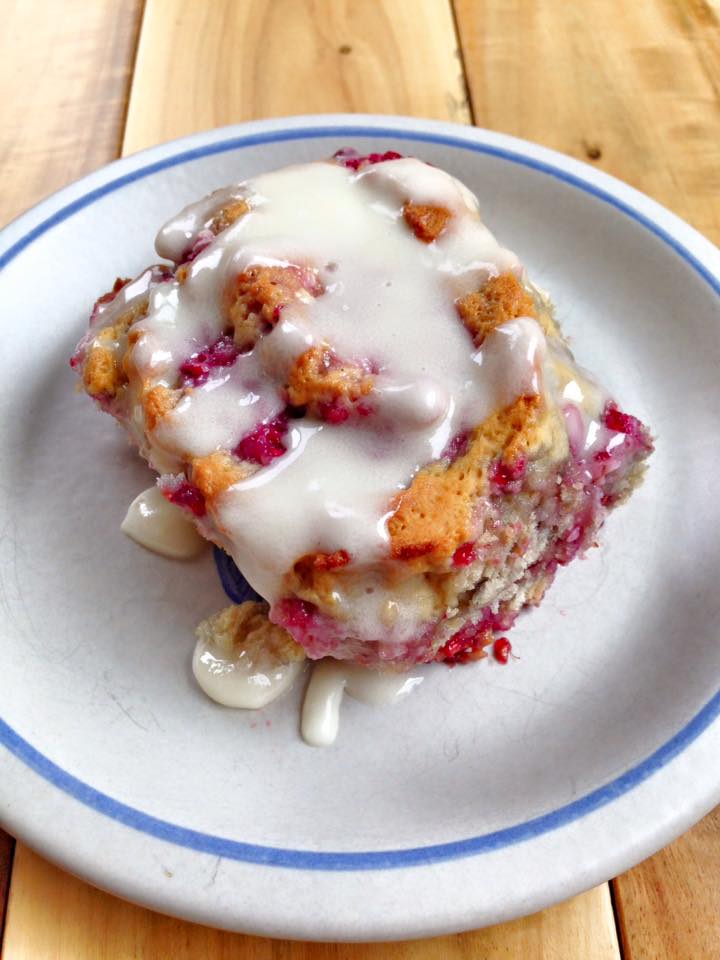 This past weekend I picked a ton of raspberries at a friend's house. I made two batches of jam and had about 1/3 cup that wouldn't fit into a jar. I took that and decided to make raspberry cream sweet rolls. I hope you like it!
Roll Dough:
2/3 c. milk (I used almond milk)
1/4 c. sugar
1 Tbs. yeast
2 Tbs. butter or nondairy butter
1 egg
1 1/2 c. gluten free flour mix (I use this one)
1/4 c. sorghum flour
2 tsp. baking powder
1/2 tsp. salt
1 tsp. vanilla extract
– Heat milk to 110 degrees F and mix in sugar and yeast. Let sit until yeast bubbles and "grows".
– Mix remaining ingredients in a mixer until well incorporated.
– Spray a piece of wax paper with nonstick spray, spoon dough onto wax paper and top with another sprayed piece of wax paper...
Read More