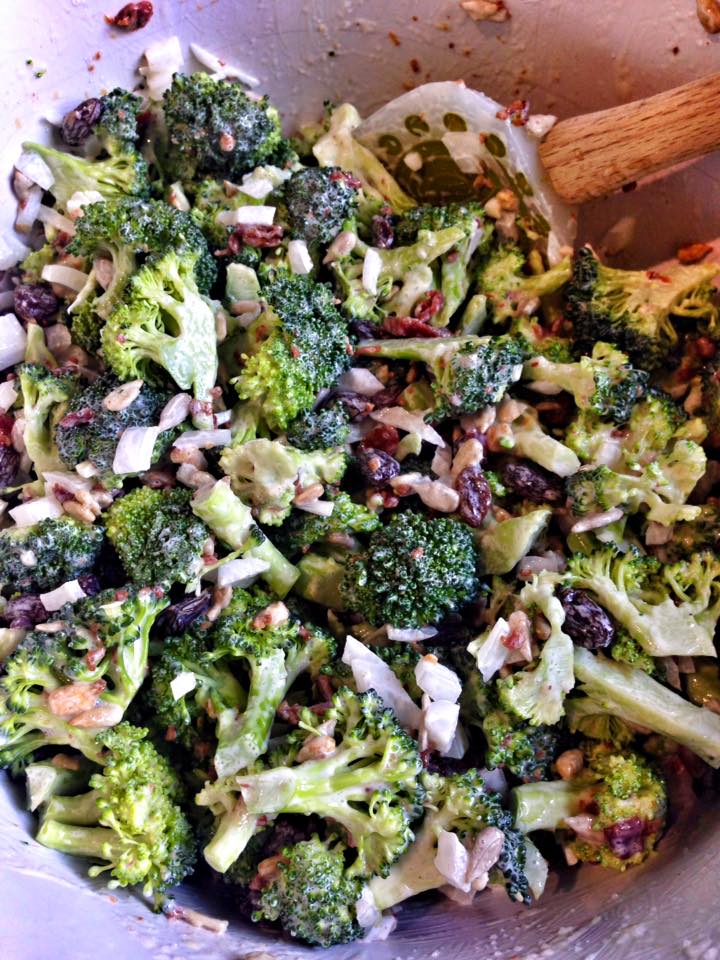 I LOVE broccoli salad. It's a summer food that our family eats on a regular basis. And, it's super easy and quick to make.
2 bunches broccoli, chopped into bite sizes
1/2 pound bacon, cooked and chopped (you can also use gluten free bacon bits, but make sure it is real bacon!)
1/4 cup onion, chopped
1 cup mayonnaise
1/2 cup sugar (if you're diabetic, you can use monkfruit sweetener or Swerve to reduce carbs but the dressing will be a little grainier)
1 cup sunflower seeds
1 Tbsp. vinegar
1/2 cup raisins or dried cranberries
In a large bowl, mix mayo, vinegar, and sugar together; let sit while you're chopping broccoli and onion. Add onions, sunflower seeds, raisins and bacon bits; mix well. Eat!
Disclosure: Some of the links in the post above are "affili...
Read More