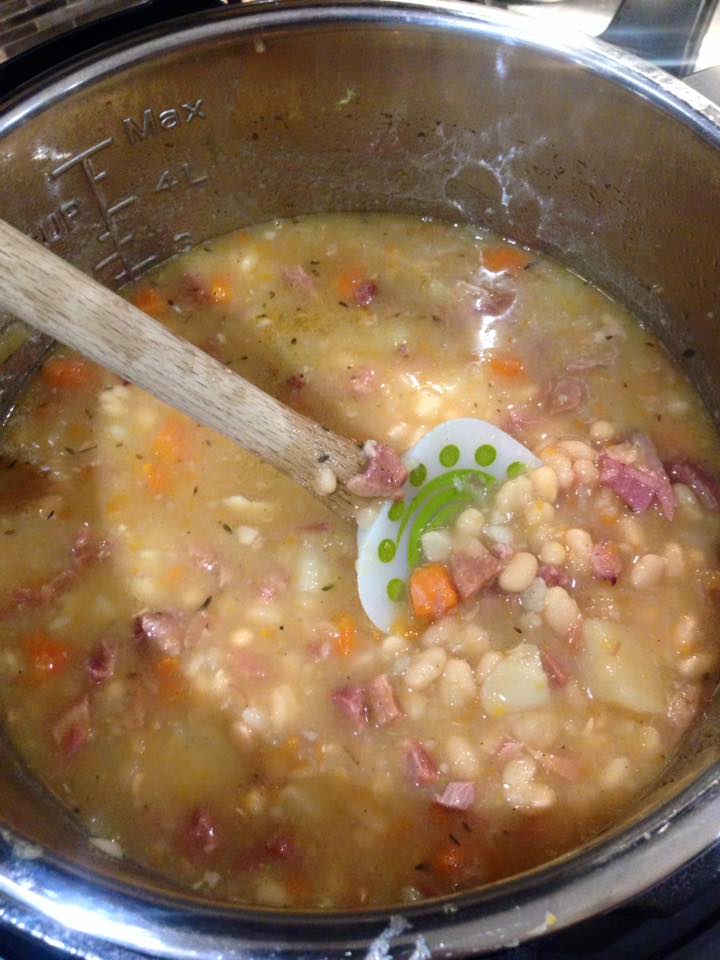 I LOVE my grandmother's navy bean soup, but it takes forever to make with soaking the beans overnight and then slow cooking the soup all day. I decided to try it in my Instant Pot and it was a success! Not only that, but my kids loved it…score!
Ingredients:
1-2 Tbs. olive oil
1 onion, diced
3 medium yellow potatoes, peeled and diced
3 carrots, peeled and diced
1 Tbs. minced garlic (about 4 large cloves)
1 tsp. salt
1 tsp. pepper
1 tsp. dried thyme
1-2 cup ham, diced
1 lb. dry navy beans
8 cups liquid – I used 8 c. water and a scoop of gluten free chicken bouillon (note: use warm or hot water as it'll take less time for everything to heat up and cook)
Directions:
Turn Instant Pot to sauté and add oil.
When oil is shimmering, add onions and sauté unti...
Read More