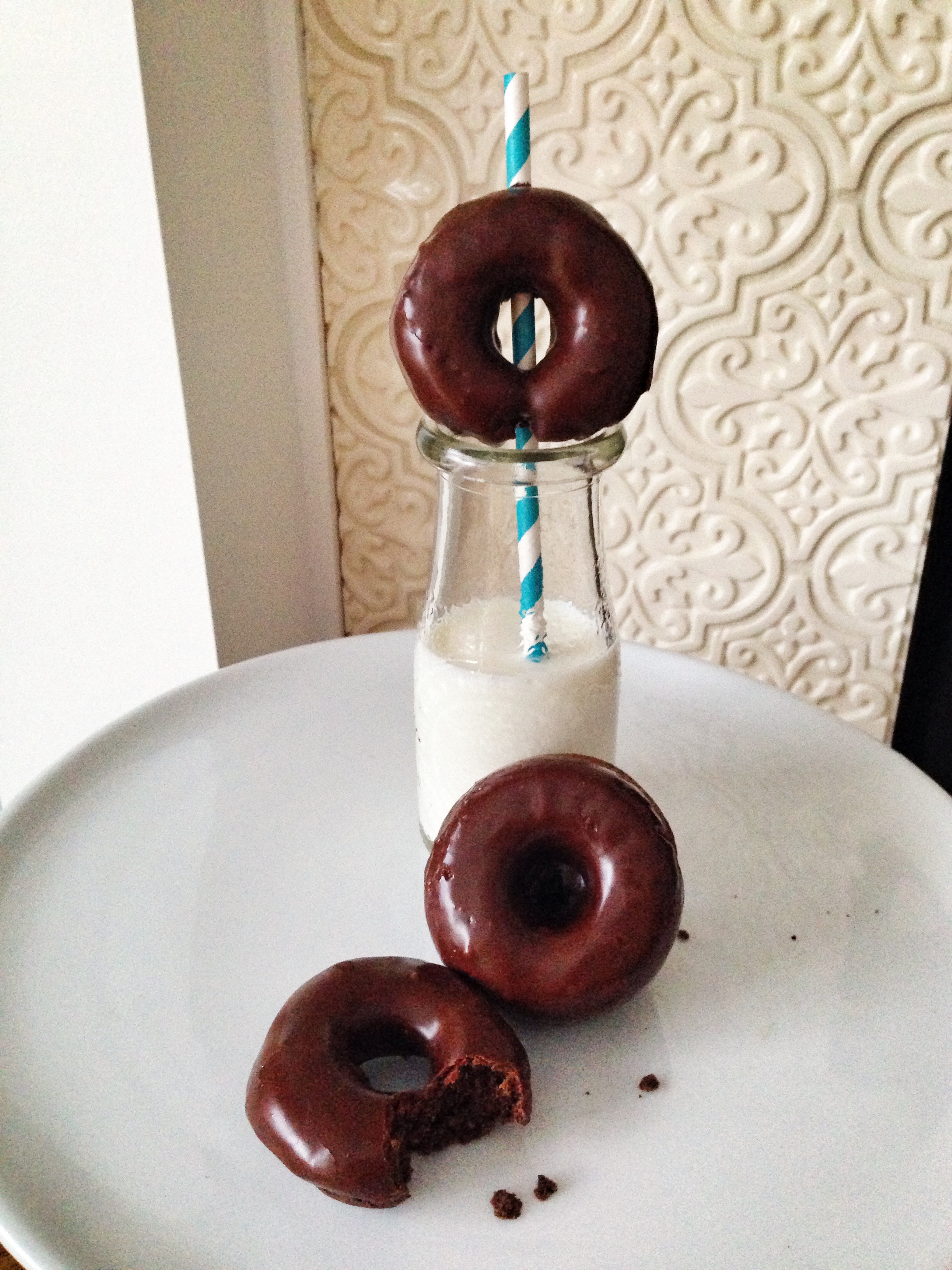 This morning I woke up craving a donut…a cake donut with chocolate glaze. And, since I'm not working for the rest of 2014, I decided to make some…after I worked out. 🙂 These took about 30 minutes from start to finish and my kids devoured half of them (the recipe made 1 dozen) in no time.
Donuts
3/4 cup gluten free flour
¼ cup  sugar
3 Tbs. unsweetened cocoa powder
½ teaspoon baking powder
½ teaspoon baking soda
½ teaspoon salt
¼ cup nondairy milk
1 egg (or you can use 1 Tbs. flax meal mixed into 3 Tbs warm water and set aside until it forms a gel)
½ teaspoon gluten free vanilla extract
2 Tbs. nondairy butter, melted
Glaze
2-3 tablespoons nondairy milk, depending on how thick you want your glaze
3 tablespoons cocoa powder
2 c...
Read More