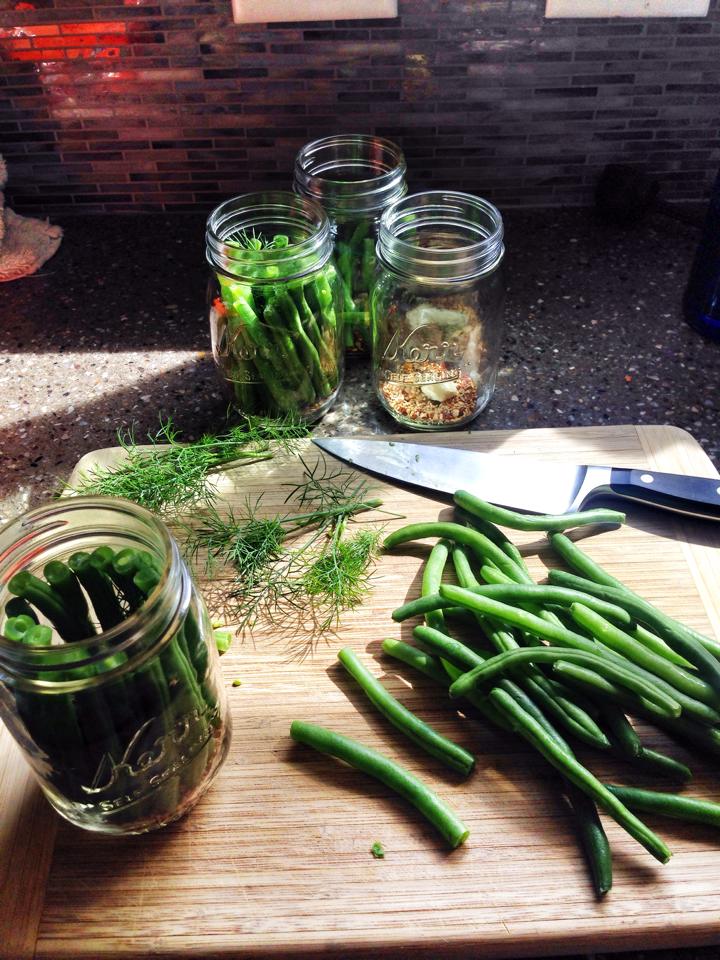 Dilly beans are basically pickled green beans…and oh, so delicious in a bloody Mary or straight out of the jar! This recipe makes 4 pint jars; just enough to have on the pantry shelves for when you have unexpected guests, but not so much that you don't have room in the pantry for anything else. These are easy to make, so they're perfect if you're new to canning…you can do it!
Ingredients:
2 lbs. green beans, cleaned, trimmed & cut into 4″ lengths
4 large cloves garlic
1 bunch fresh dill
4 tsp. mustard seeds
2-4 tsp. dried red chili flakes, like the kind you'd sprinkle on pizza
2 1/2 c. water
2 1/2 c. white vinegar
1/4 c. canning salt (I use this brand)
Directions:
1. Wash & sterilize 4 pint size jars.
2. Heat a pot of water; leave on stove until later.
3...
Read More