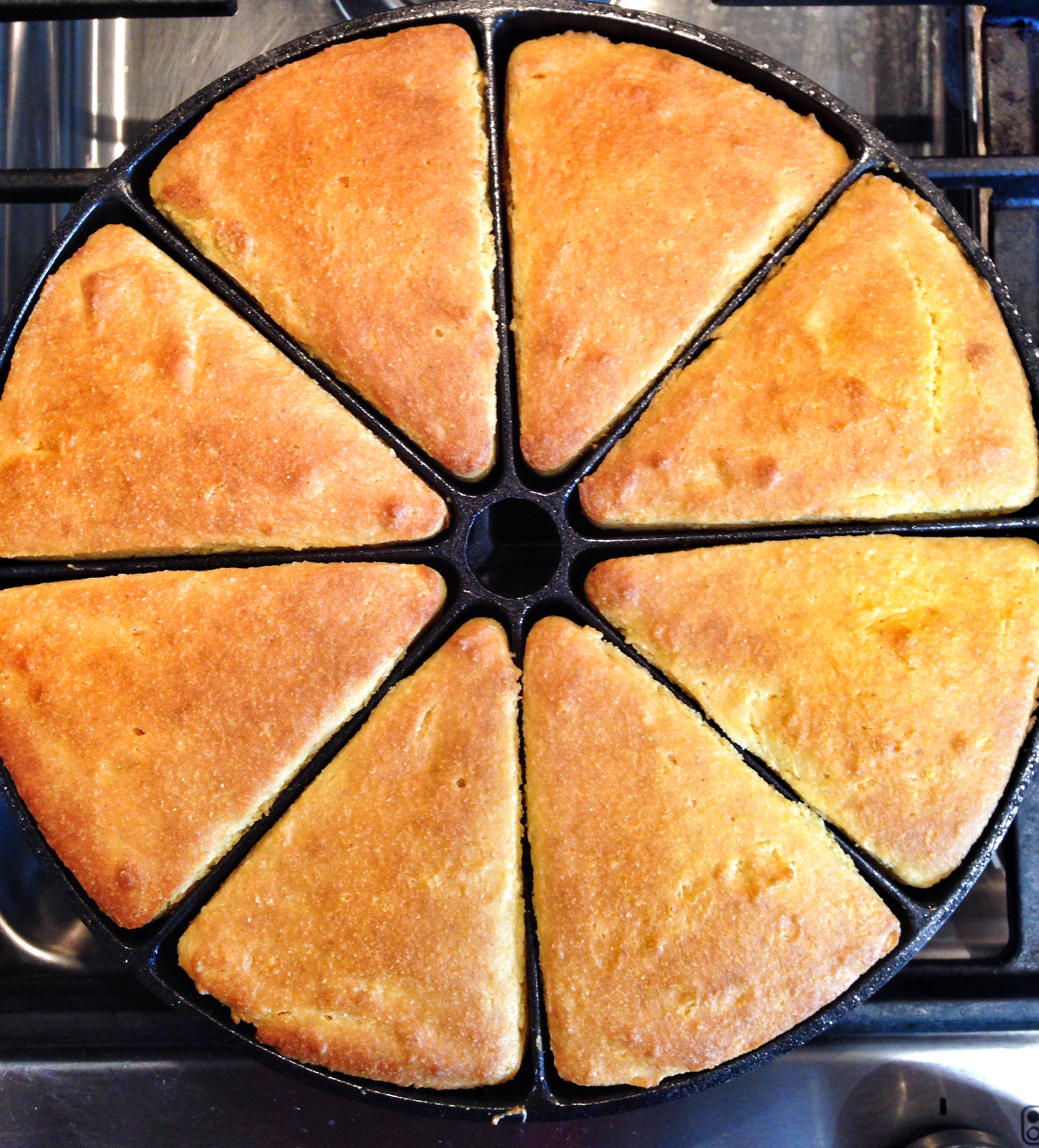 Cornbread is so delicious and great as an add-on for chili dinners, or really, anytime. My stomach is sensitive to corn when I consume it as popcorn, but I can handle this cornbread just fine. Trust me, I tested it with two pieces right out of the oven. 🙂
Cornbread:
1 c. gluten free flour blend
1/2 c. corn flour (this is finely ground yellow corn flour–it is NOT cornstarch)
1/2 c. yellow cornmeal
1/4 c. sugar (I like my cornmeal more on the savory side than the sweet side. If you like yours sweeter, add an additional 1/4 c. sugar)
1/2 tsp. salt
1/2 tsp. baking soda
1/2 c. melted butter or nondairy butter (Earth Balance has a good dairy and soy free butter)
1 c. milk or nondairy milk
2 eggs
1 Tbs. white vinegar
Directions:
1. Preheat oven to 375 degrees. Grease your baking pan. Use either a 9×9 square pan or you can use a cornbread/scone pan like the one I use in the photo. (Lots of people ask where they can buy this pan…you can get it HERE)
2. In a mixing bowl, mix the dry ingredients together.
3. Add the wet ingredients and stir until well incorporated.
4. Spoon into prepared pan.
5. Bake for 30-40 minutes or until the top is golden and a toothpick comes out clean when inserted into the bread.
6. Let cool for a few minutes. Serve with honey butter (equal parts butter and creamed honey) or however you like your cornbread.
Don't forget to follow me on Facebook!