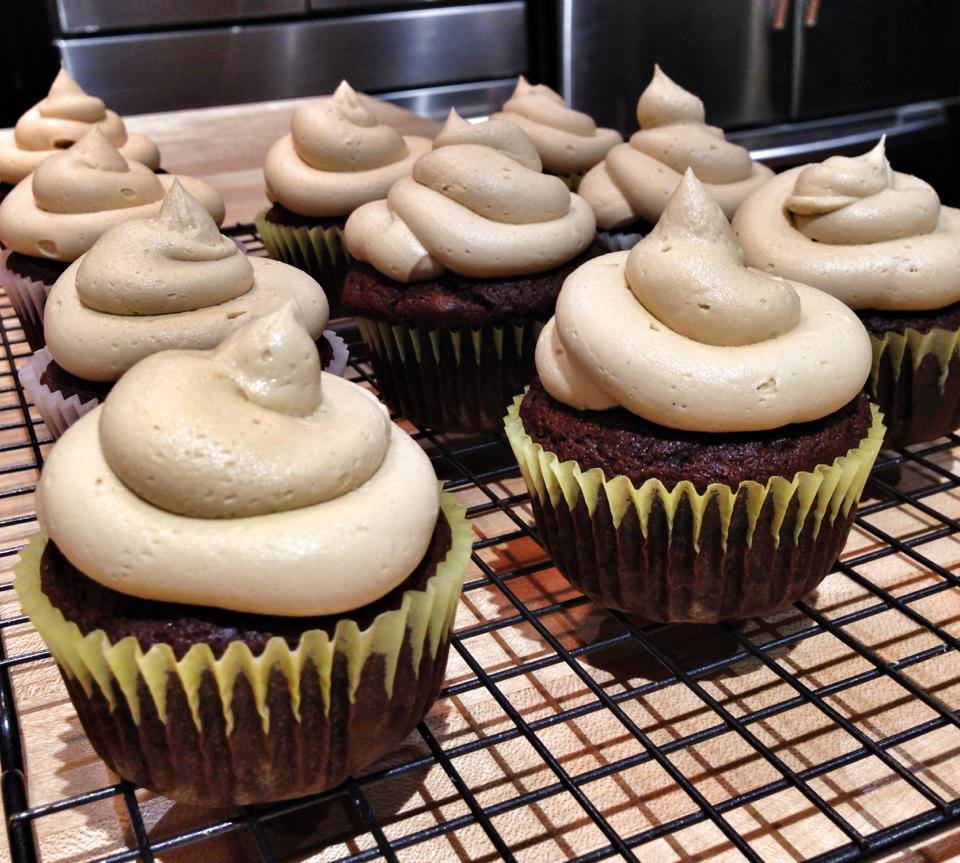 I learned of these cupcakes (from Brown Eyed Baker) from my neighbor, and I've since turned these into a gluten free version, with dairy free and egg free alternates.
For the Cupcakes:
1 1/4 cups gluten free flour
⅓ cup unsweetened cocoa powder
1 tsp. baking powder
½ tsp. baking soda
¼ tsp. salt
2/3 cup  milk (canned, full fat coconut milk works)
½ cup strong brewed coffee, at room temperature
1 package Starbucks via instant coffee
1 tsp. vanilla extract
½ cup (1 stick) butter, at room temperature (you can also use non-dairy butter)
½ cup granulated sugar
½ cup light brown sugar
1 egg (you can put 1 Tbs. fax meal into 3 Tbs. warm water and let sit until it turns into a gel as an alternate)
For the Espresso Buttercream Frosting:
1 cup (2 sticks)...
Read More