Have you ever cooked crab legs before? If not, it can seem intimidating at first, but it really is very easy to cook crab legs. I'm a lazy crab leg cooker, and I want to do the least amount of work possible to cook by crab (especially since it takes a lot of work to get the meat out!). I saw crab at a local store for CRAZY cheap, so I had to take advantage of it. Chances are, you'll find crab legs packaged similar to this: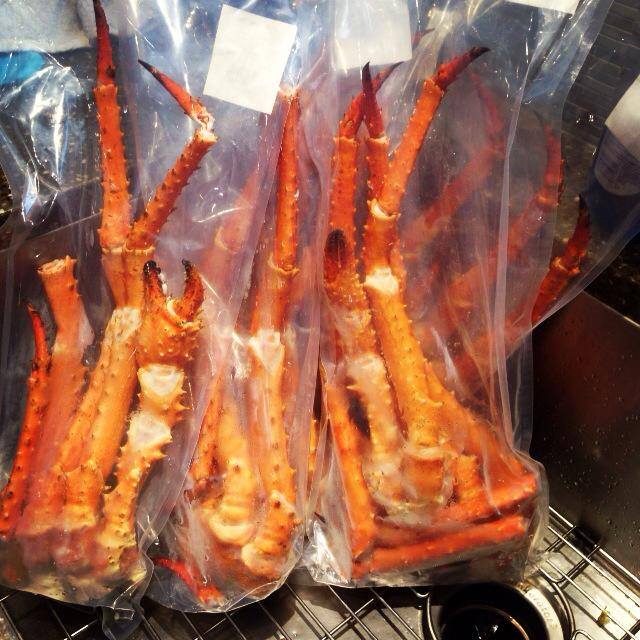 Most crab is sold frozen and pre-cooked. Thawing crab is like thawing a Thanksgiving turkey–don't forget to thaw them or they'll take forever to reheat. If your crab meat is still frozen when you start cooking it, then you'll have a fishy, watery quality to your crab meat, which is less than fabulous. Anyway, thaw your crab either in the refrigerator or by running cool water over the packages until with you pinch a leg, it gives and isn't frozen solid.
Preheat your oven or grill to 375 degrees. Place a wire rack over a rimmed baking sheet to catch any juices–nothing worse than scrubbing crab juice from the inside of your oven (skip this step if you're using a grill). Now, using long sheets of aluminum foil, fold the foil around 3-4 crab legs, creating a sealed package. Be careful not to let the sharp parts of the claws poke through the foil. Lay the foil packages on the wire racks (or place directly on the grill) and let cook for 15 minutes, or until the crab meat is heated through. Remove packages from grill or oven, and serve immediately.
Crack those legs & claws and serve with melted butter and/or a squirt of lemon! If you have leftover crab (I know, that's asking a lot), crack it the night you cook it so you don't have to do any more "dirty work" to eat more crab. Other delicious crab meals: crab omelets, crab salad, crab cakes, crab bisque…the list goes on!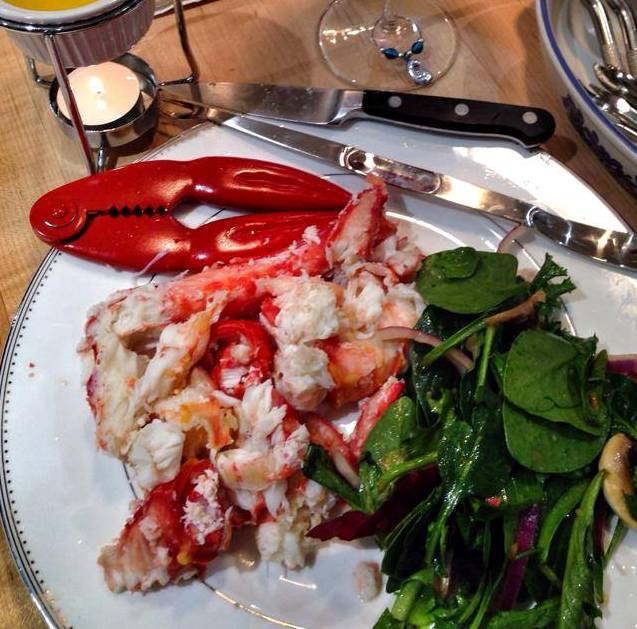 Don't forget to follow me on Facebook: www.facebook.com/GFAFRecipes
Find this recipe and other real food recipes at: http://www.allergyfreealaska.com/2014/02/27/whole-food-fridays-2-28-2014/