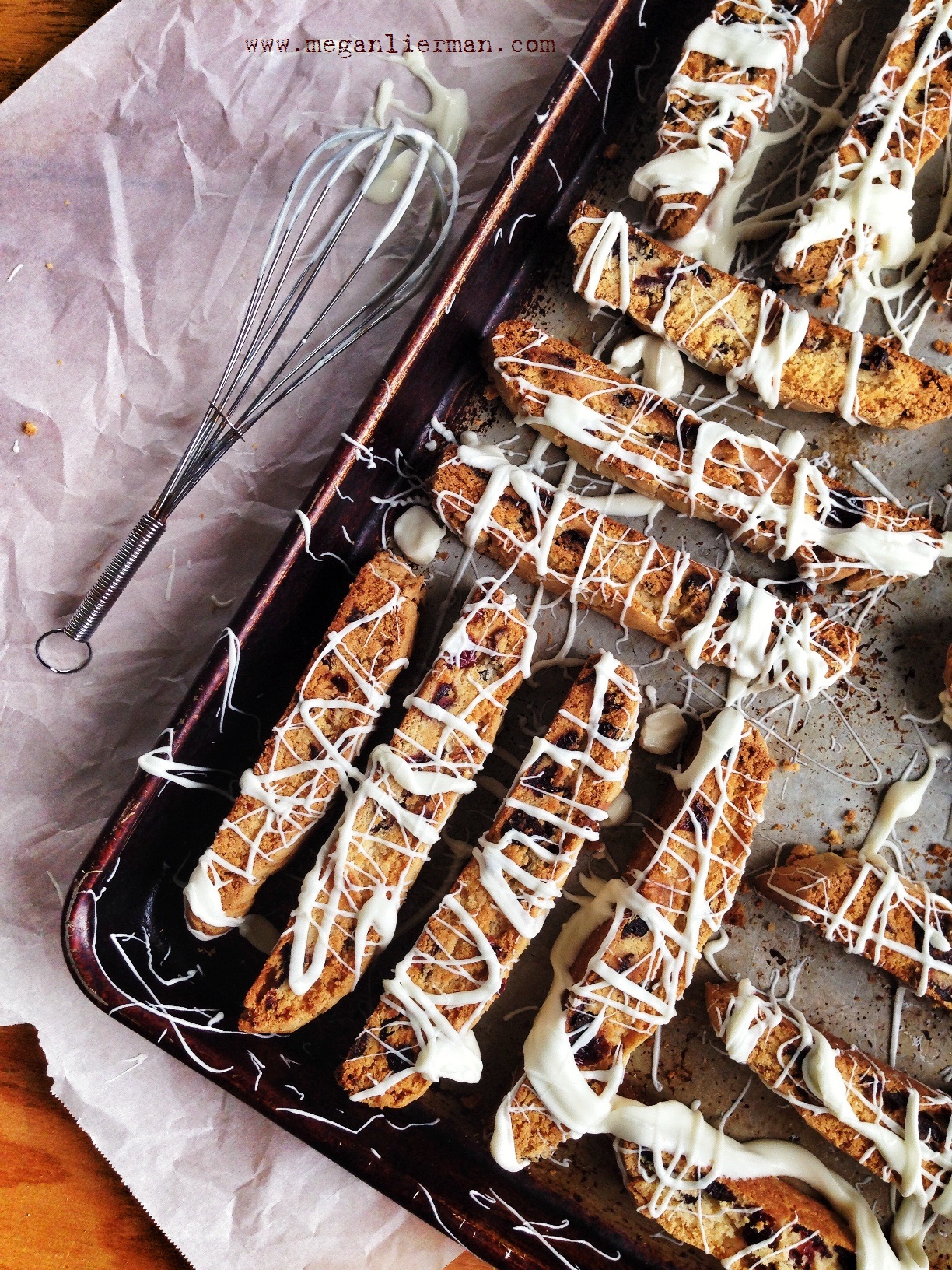 My sister gave me this recipe a while ago and it is so yummy! I converted it to be gluten free with vegan options if your diet requires dairy free, egg free and/or vegan options. I hope you like it!
2 1/2 c. gluten free flour blend (I like this one: http://amzn.to/T0hi09)
1 tsp. baking powder
1/2 tsp. salt
1 1/2 c. sugar
1/2 c. butter or nondairy butter alternate
2 eggs (alternately use 2 Tbs. flax meal mixed into 6 Tbs. water–allow to sit until it becomes gel-like)
1 tsp. almond extract
1 1/2 c. dried cranberries
1 c. good quality white chocolate (optional), chopped or in chip form 
1. Preheat oven to 350°F.
2. Line heavy large baking sheet with parchment paper.
3...
Read More