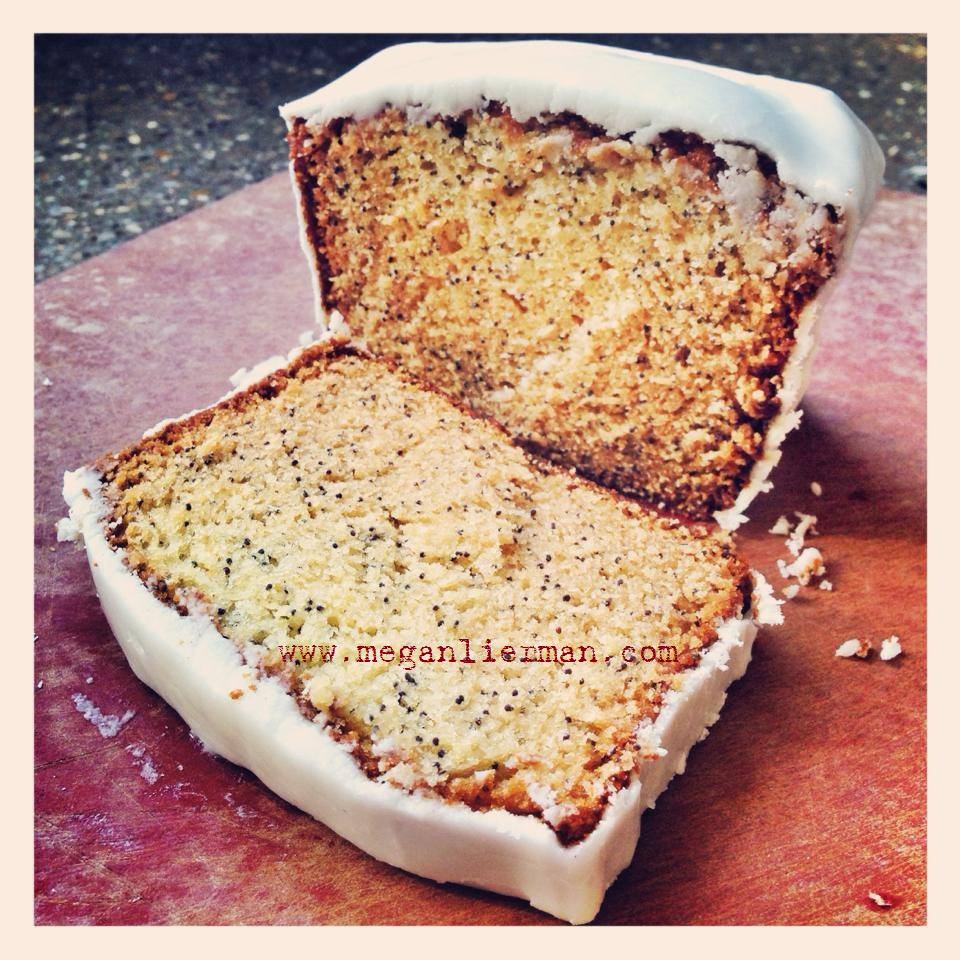 Sometimes you just want something that tastes "normal" and resembles something that you could purchase at Starbucks. So, I formally give you my modification of an almond poppyseed pound cake with an almond glaze, modified from a recipe I found on Allrecipes.com!
Pound Cake:
1 1/2 c. gluten free flour blend (I used this one: http://amzn.to/TjXoyb)
1/2 tsp. baking soda
1/2 tsp. salt
1 c. sugar
2 eggs or 2 Tbs. flax meal mixed into 6 Tbs. warm water; let set to congeal
1 1/2 tsp. almond extract
1/2 c. oil
1 6-8 oz plain yogurt, can use dairy-free
3 Tbs. poppyseeds
Glaze:
2 c. powdered sugar
1 Tbs. butter or nondairy butter
1 tsp. almond extract
2-3 Tbs. hot water, or enough to reach desired consistency
Directions:
1. Preheat oven to 350 and grease a 9×5 loaf pan.
2. Mix dry ingredients in a stand mixer and slowly add in all wet ingredients. Once ingredients are all mixed in, beat on medium for about 3 minutes; the batter will be stiff.
3. Scrape batter into the loaf pan and smooth top.
4. Bake for 50-60 minutes or until a toothpick comes out clean when inserted into the loaf.
5. Remove loaf from pan when cooked. Allow to cool on a cookie rack for a few minutes.
6. Whisk all glaze ingredients together and pour evenly over loaf; allow glaze to set.
7. Try to eat just one piece. If you are successful, store remaining pieces in an airtight container in the refrigerator.
Don't forget to follow me on Facebook: www.facebook.com/GFAFRecipes