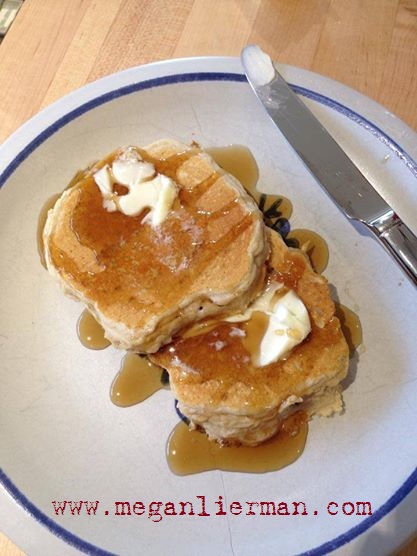 I posted this photo of the fluffy gluten free pancakes that I made, and I was met with responses ranging from "I LOVE pancakes!" to "fluffy AND gluten free?? I don't believe you!" I used a gluten free flour blend (http://amzn.to/1hNi1Z3) since it seems like a lot of people tend to think blends are easier to cook with and I was pleasantly surprised. This recipe is adapted from one I found on Allrecipes.com about a hundred years ago.
Pancakes:
1 c. milk or nondairy milk
2 Tbs. vinegar
1 c. gluten free flour blend
1 tsp. baking powder
1/2 tsp. baking soda
1/2 tsp. salt
1/2 tsp. cinnamon
1 egg*
2 Tbs. olive oil
1 tsp. vanilla extract
1. If you are using regular milk or soy milk, pour milk into a bowl and mix in vinegar; set aside...
Read More