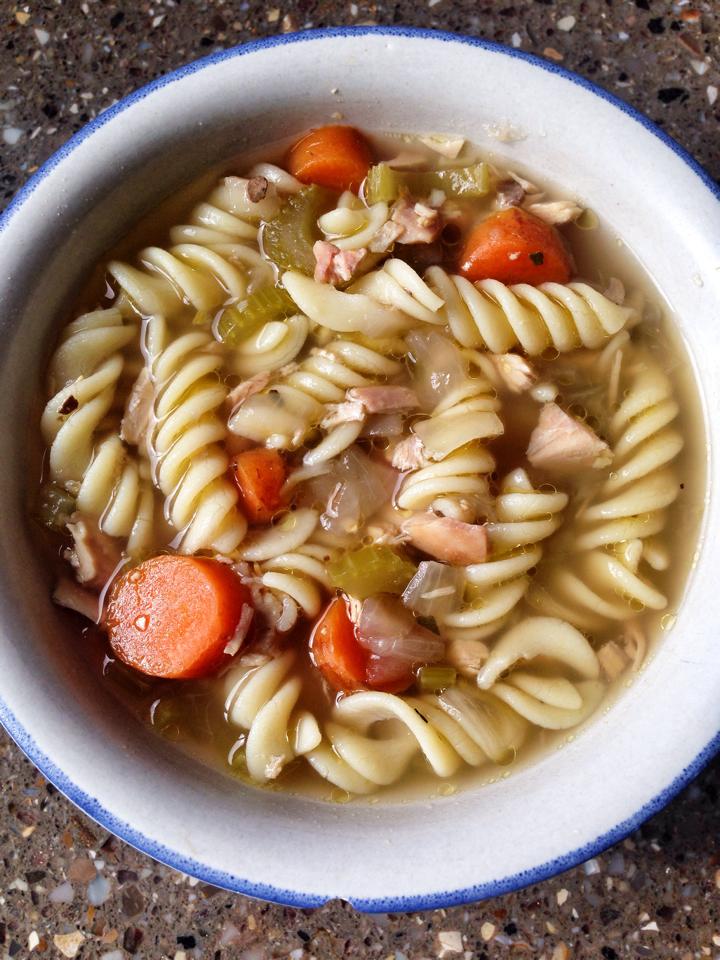 This past week our house has been full of sickies…between me and my oldest son, we packed in some serious chicken noodle soup! Chicken noodle soup is so easy to make and, for some reason, it is so comforting to eat. I hope you are healthy and well, but if not, try this chicken noodle soup and feel better soon!
Ingredients:
3 Tbs. olive oil
1 large sweet onion, diced
5-6 carrots, cleaned and sliced
5-6 stalks celery, sliced
4 cloves garlic, sent through a press
1 tsp. crumbled bay leaf
2 quarts chicken stock
1/2 cooked chicken, chopped (great use for leftovers!)
6 ounces gluten free noodles (the above photo uses these noodles)
salt & pepper to taste
Directions:
In a pot, boil water and cook gluten free noodles; drain and set aside. Don't be tempted to throw uncooked noodles into the boiling soup because it'll make the broth a starchy mess!
In a large pot, sauté onion, carrot, celery, carrots, bay leaf and garlic in olive oil until onion is transparent (about 5 minutes)
Add chicken stock and chicken; bring to a boil and then reduce to simmer. Simmer for about 20 minutes.
Add noodles in, and add salt & pepper to taste.
Eat up!