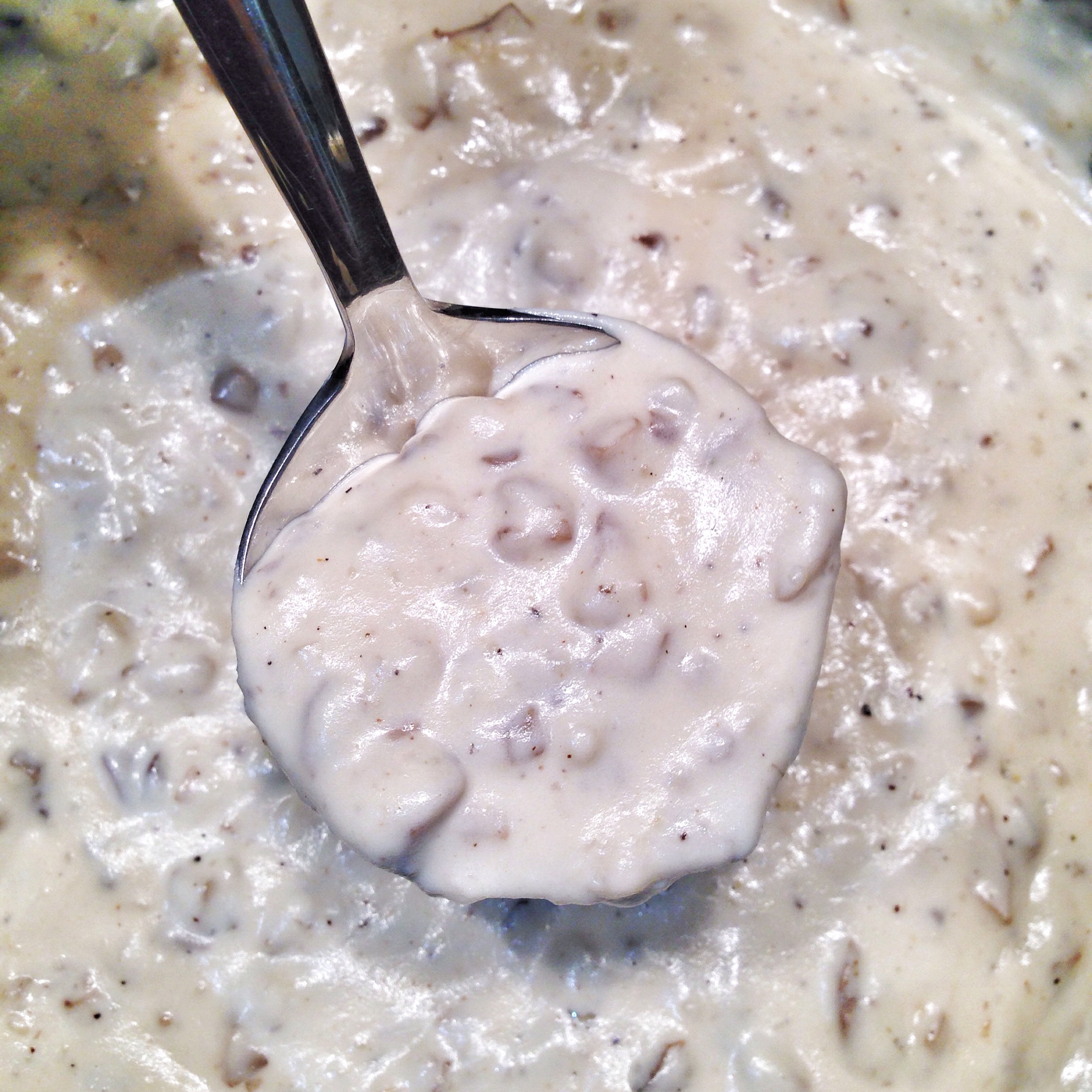 Cream of Mushroom soup is one of those things that you just need to have on hand. When we first started dealing with food allergies, I was devastated that I couldn't just throw a can of CoM soup into a casserole anymore. This CoM soup recipe is so easy (like, less than 15 minutes, start to finish!) and it makes the equivalent of 2 cans of Cream of Mushroom soup. If you don't use it all immediately, put in an airtight container and refrigerate for up to a week.
Ingredients:
4 oz. white mushrooms, chopped fine
1 Tbs. butter or olive oil
1/3 c. superfine rice flour (I use THIS one)
1 1/4 c. vegetable or mushroom broth
1 c. heavy cream or nondairy milk (I've used soy and coconut milk with good results)
1 tsp. garlic powder
1 tsp. onion powder
1/4 tsp. celery salt
salt & pepper to taste
Directions:
Sautee mushrooms with butter in a saucepan over medium heat.
Once mushrooms begin to release water, add the rice flour and stir.
Add vegetable broth and stir or whisk to break up any rice flour clumps. Once clumps have been removed, add milk.
Bring to a simmer and add spices. Simmer for about 5 minutes or until thick.
**Don't forget to follow me on Facebook: http://www.facebook.com/GFAFRecipes