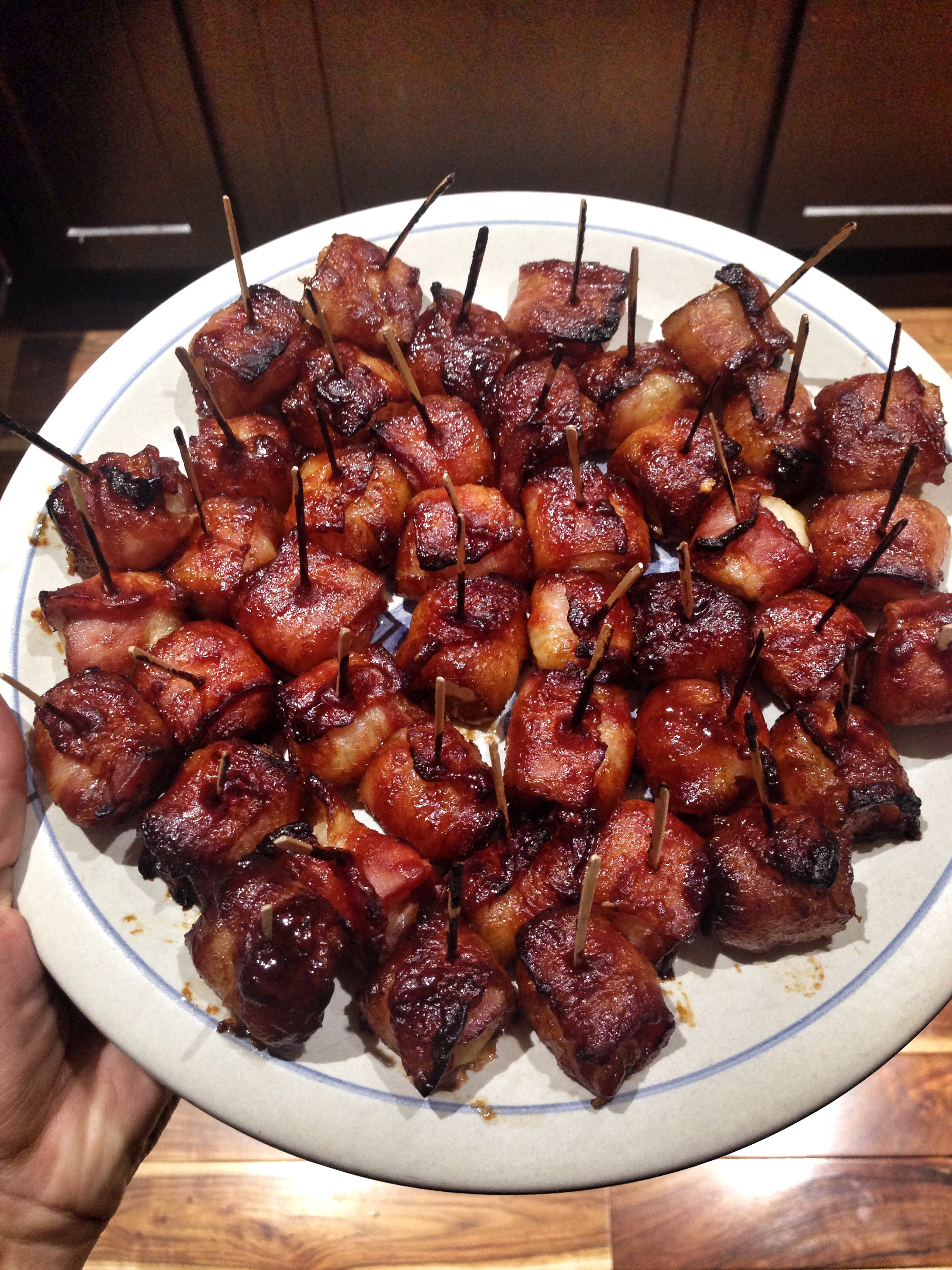 We all know that everything tastes better with bacon…and with Super Bowl Sunday coming up soon, who doesn't love an easy, yummy appetizer? These are definitely "crowd pleasers" and are usually one of the first appetizers to be completely eaten.
**NOTE: A WATER CHESTNUT IS NOT A TREE NUT*** (we looked it up at the last party I took these to because one child had tree nut allergies)
Bacon Wrapped Water Chestnuts
1 lb. bacon, cut width-wise into thirds
2 cans whole water chestnuts, drained
1/2 c. gluten free BBQ sauce
toothpicks
Directions:
1. Preheat oven to 350 degrees.
2. Take one slice of bacon (that has already been cut into thirds), place water chestnut on the center, and wrap sides up; secure with toothpick through bacon and water chestnut.
3. Repeat until all water chestnuts have been wrapped
4. Place all wrapped water chestnuts into a 9×13 pan.
5. Brush all bacon wrapped water chestnuts with a thin layer of BBQ sauce
6. Bake for 35-40 minutes or until bacon is cooked. Drain the pan of bacon fat and serve!