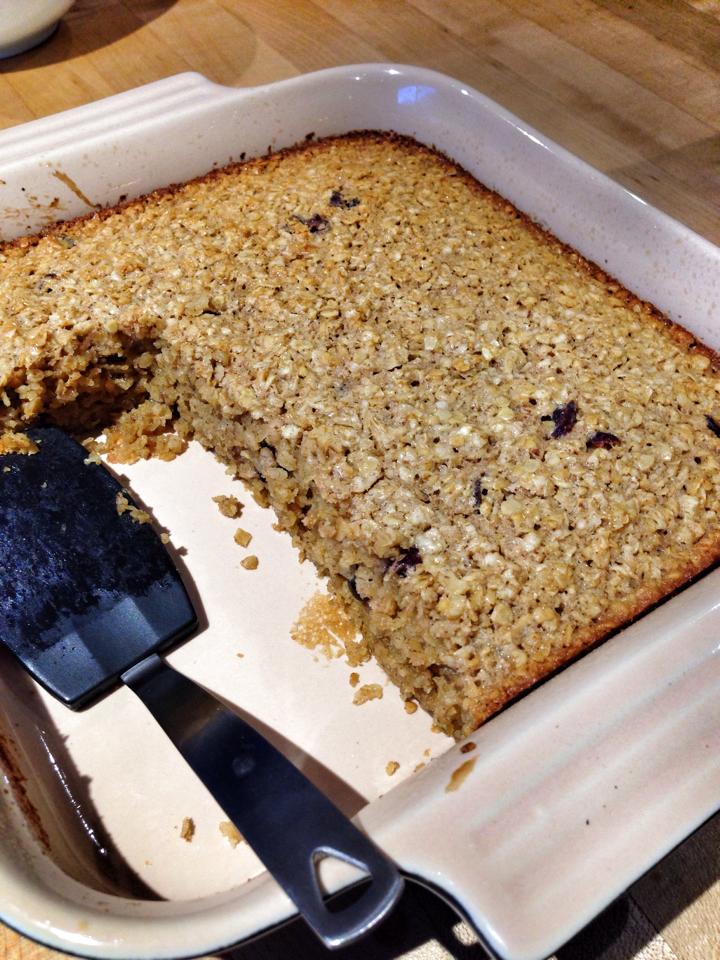 Sorry this isn't the best photo of baked oatmeal, but sometimes it's hard to get a photo in before my dishes are devoured by a hungry husband or kids! When I was 16, I went to Kenya over the summer break and built a library for the local school with a group of teens. On the cliffs overlooking Lake Baringo, I fell in love with baked oatmeal and English tea. I wish I could find the recipe that our team leader's wife used when we were there, but this is pretty close.
3 c. gluten free oats (I used THESE ones)
1/2 c. brown sugar (you can use coconut sugar if you want)
2 tsp. baking powder
1/2 tsp. salt
1/2 c. applesauce
2 eggs (this recipe works VERY well with 2 Tbs. flax meal mixed into 6 Tbs. warm water. Let it sit until gel-like)
1 c. milk or dairy free milk
1 tsp. gluten free vanilla
1 tsp. cinnamon
1/2 c. craisins, raisins or other dried fruit
1. Preheat oven to 350 degrees. Grease a 9×9 baking dish
2. Mix all ingredients together and pour into the baking dish.
3. Bake for 25-35 minutes or until oatmeal starts to brown and is cooked through.
4. Enjoy!