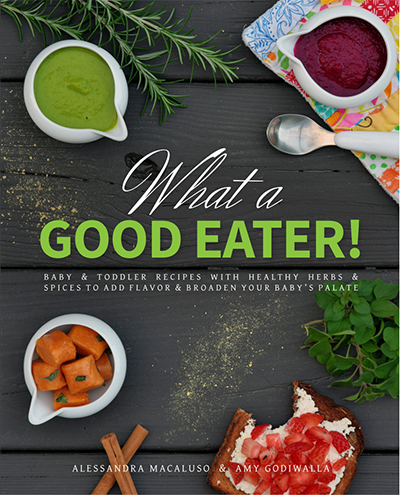 This past week I got the honor of testing recipes and doing a review of "What a Good Eater!" by Alessandra Macaluso  & Amy Godiwalla of http://www.whatagoodeater.com, along with testing the Vidalia Chop Wizard and an Infinity Jar which help make food prep and storage a breeze.
First, I love a cookbook with gorgeous photos, and this one has amazing photos. Seriously, baby food has never looked so appetizing. Where was this cookbook when I fed my kids off-the-shelf baby food?! Second, I love how the book is separated into foods for different age ranges going from 6 months, 8 months, 10 months, 12 months and 15+ months. Even though my boys are 7 & 10, there are some recipes they tried and liked because the recipes have a texture and flavor that kids AND adults like!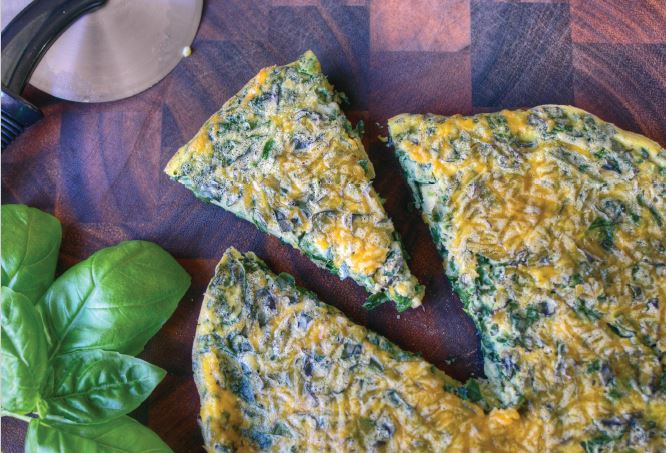 My kids LOVE traditional quiche, and I'm always looking for a good way to pack their growing bodies full of veggies, so when I saw the Basil & Kale Frittata, I knew that was the main dish we were going to try.  Also, since a frittata is basically a crustless quiche, I didn't have to worry about converting the recipe to be gluten free.
This recipe included the normal eggs, milk, cheese and of course basil and kale (thus the recipe title), but it also included ricotta cheese. WHAT?! Yes, I thought the same thing…go with it, you won't regret it! The instructions were simple: basically throw everything in a blender, pulse a few times, and pour into a skillet. Here's where I deviated a bit–my skillet hasn't been properly seasoned yet, so EVERYTHING sticks to it, food isn't pretty in it and it's a bummer to clean. Instead, I prepared a pie dish and poured the frittata mixture in, along with some chopped mushrooms that needed to be eaten, and baked it at 350 degrees for about 35 minutes. Well, ok, I'll be honest here. I set the timer for 35 minutes and heard the timer go off, but we were in the middle of getting 12 strands of colored, tangled lights onto our Christmas tree that we FINALLY got set up…let's just say that I grabbed the frittata out of the oven when it was well toasted! My family didn't care…I served the frittata up, topped with slices of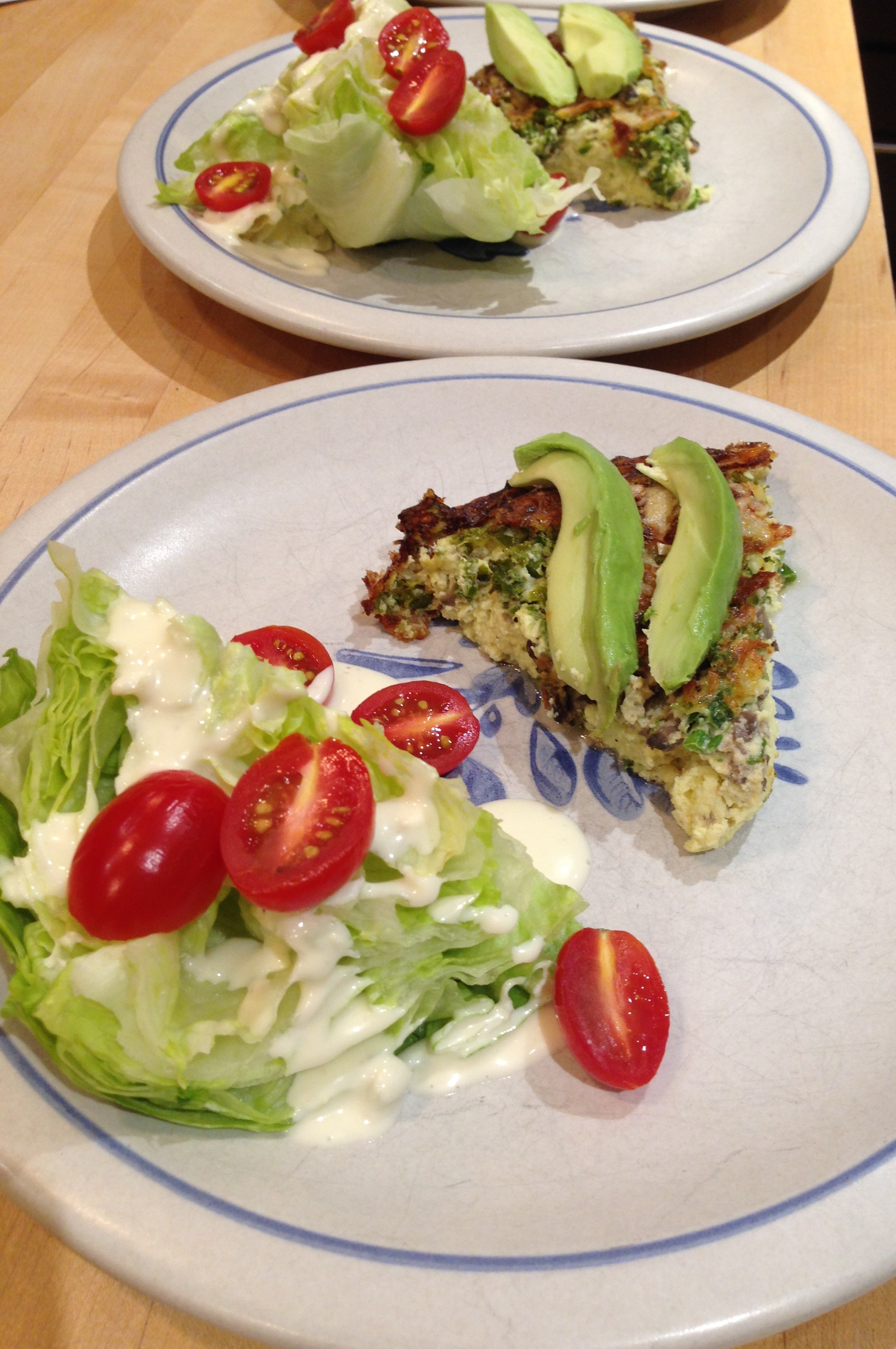 avocado, and served with a wedge salad. Super easy and tasty!
Seeing something new, the boys poked at their frittata slices and asked, "But…what's IN it?" I told them to taste it and tell me what they thought was in it. They guessed eggs, cheese, basil and spinach. Close enough! At the end of the meal, the kids agreed that they liked the frittata, as did I, but next time they wanted more basil and sausage added to it. Guess they don't like going meatless on Monday! (Please note that I am not a professional photographer AND that it's dark like, 21 hours a day in Alaskan winters…I go to work in the dark and come home in the dark, which makes getting decent photos hard, especially when I have hungry boys swarming me for food. Pretend my photo looks a delish as the two previous ones, ok?!)
Since the recipe calls for pulsing ingredients in the blender, I didn't use the Vidalia Chop Wizard and Infinity Jar this go-around, but I'll be trying it really soon as I love time-saving kitchen gadgets!
Basil & Kale Frittata from What a Good Eater!
6 organic eggs, cracked
1/2 c. organic milk
7-8 fresh basil leaves
1 c. organic kale leaves, stems removed, packed tightly
1/4 c. ricotta cheese
1/4 tsp. baking powder
1/2 tsp. salt
1/4 tsp. black pepper
1/2 tsp. unsalted butter for greasing pan
1/2 c. shredded cheddar cheese or gruyere, divided
Preheat oven to 375 degrees
Add the eggs, milk, basil, kale, ricotta, baking powder, salt and pepper to a blender. Pulse 10-15 times or just until  the kale and basil are chopped into small pieces. Do not overmix or turn the blender on continuously.
Place a non-stick skillet over medium heat. Grease the bottom and sides of the pan thoroughly with butter to prevent sticking. Once the skillet is warm, pour the contents of the blender into the skillet. Add 1/4 c. of cheese evenly over the mixture. Cover with a tight-fitted lid and cook for approximately 7-8 minutes or until the majority of the egg mixture is solidified. (Tilt the pan to test the consistency of the egg.)
Add the remaining 1/4 c. cheese evenly over the top of the frittata. Transfer the skillet from the stove to the oven, and bake 5-7 minutes or until the egg mixture is completely solidified and the cheese has melted.
Allow the frittata to slightly cool in the skillet. Using a spatula, gently loosen the edges of the frittata and transfer it to a cutting board. Slice the frittata into wedges using a pizza cutter or sharp knife. Serve!