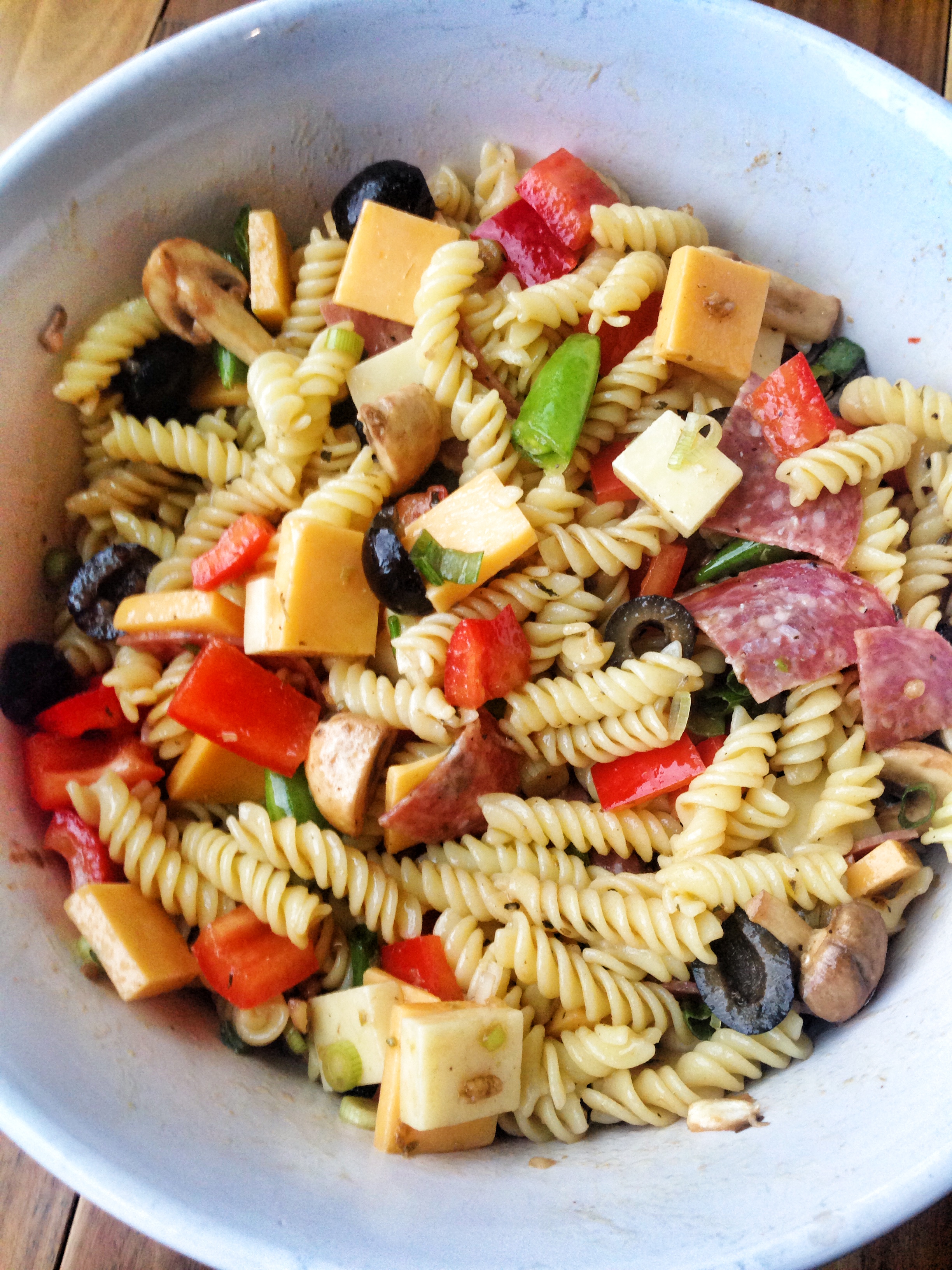 My kids and I love love love pasta salad. When I make a batch of this, I have to make a double batch as the kiddos always want to have a container of it in their lunch. It has lots of "nibbly bits" (a term my mom coined for all of the little bites of flavor from different ingredients).
Ingredients:
Dressing: 1/4 c.  extra virgin olive oil, 1/3 c. balsamic vinegar, 3-4 large cloves of garlic sent through a press, 1 tsp. Dijon mustard, 1/2 tsp. basil, 1/2 tsp. oregano, 1/2 tsp. onion powder, salt & pepper to taste
12 oz. gluten free pasta, cooked
3-4 c. chopped mix-ins of your choice. I used 1 red bell pepper, 1/2 can black olives, a handful of sliced salami, 3 green onions, 2 handfuls of sugar snap peas,1/2 lb fresh button mushrooms and 1/4 lb...
Read More