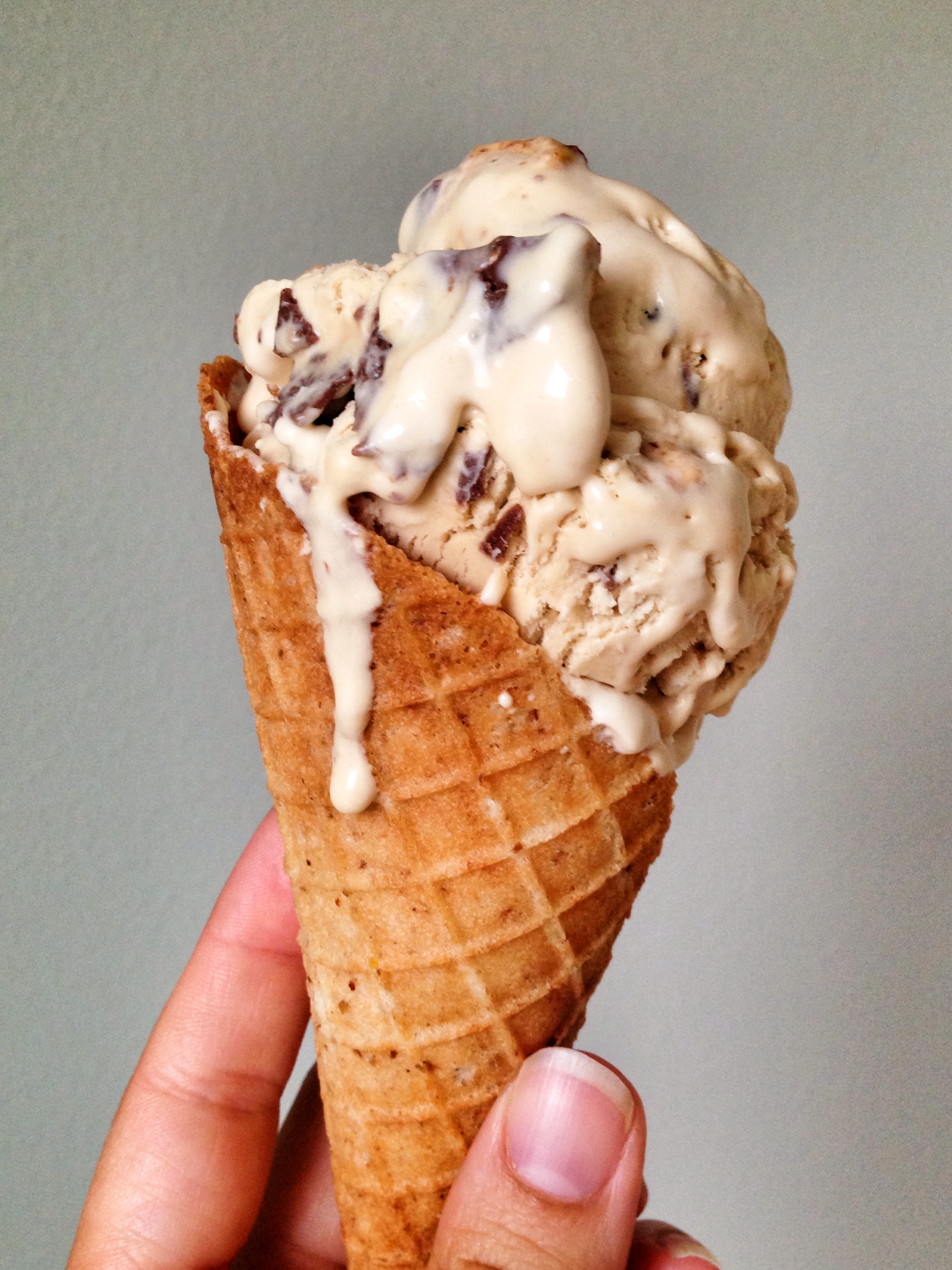 Who doesn't love a great ice cream? One of my favorites is Ben & Jerry's Coffee Heath Bar Crunch, but it is pretty expensive for a little pint. So, I decided to try making my own. This recipe is SOOOOO easy (literally, it takes less than 10 minutes to prepare), is egg-free and does NOT require an ice cream maker! Try it and let me know what you think!
Ingredients:
1 serving's worth of instant coffee of choice (I used 1 package of Starbucks Via)
2 tsp. gluten free vanilla extract
1 pint heavy whipping cream
1 can sweetened condensed milk
6 Heath Bars, crushed
Directions:
In a small bowl, mix the instant coffee and vanilla. Set aside so that the coffee dissolves. Do NOT skip this step or you will have grainy coffee ice cream…ew, just ew.
Bash your Heath Bars against your counter while still in the package. Open wrappers and put candy pieces in a bowl. Break any larger pieces into smaller ones (I like to get some Heath Bar in every bite).
Whisk heavy cream until you have stiff peaks and it resembles whipping cream.
Mix in sweetened condensed milk and coffee/vanilla extract mixture.
Fold in Heath Bar chunks.
Put into a plastic container and freeze for 5-6 hours.
Eat & enjoy!