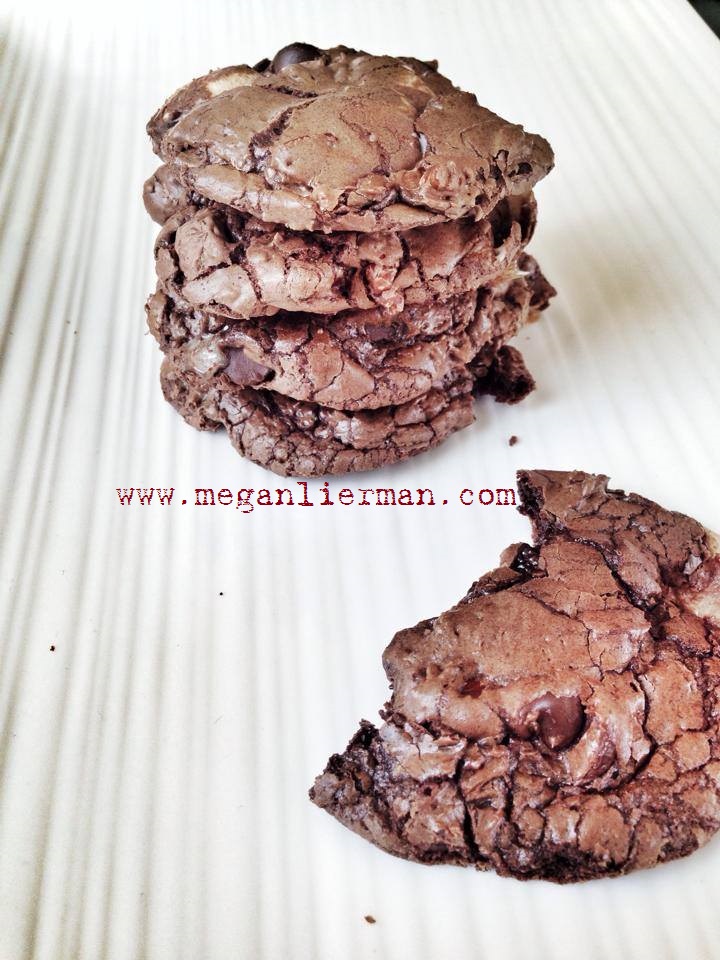 I saw a recipe on Pinterest (from Momables.com) a while ago that looked delicious and I thought it would be easy to convert to be gluten & dairy free…I was right! I hope you enjoy this modification!
2 c. Enjoy Life semisweet chocolate chunks, divided (http://amzn.to/1nDgZ6q)
8 Tbs. nondairy butter
1/3 c. gluten free all purpose flour blend
1/4 c. unsweetened cocoa powder
1/4 tsp. salt
1 tsp. baking powder
2 eggs or 2 Tbs. flax meal mixed into 6 Tbs. water and left to sit until gelatinous
2/3 c. sugar
1 1/2 tsp. vanilla extract
1/2 c. mini marshmallows (my fave vegan ones: http://amzn.to/1l0ADGR)
2 c. chopped walnuts, optional
1. Melt 1 c. chocolate chips with the nondairy butter over low heat, stirring frequently. Once melted, remove from heat and allow to cool for a few minutes.
2. Preheat oven to 325.
3. In a stand mixer, mix eggs (or flax mixture) with vanilla and sugar at medium speed until thick.
4. Add flour, cocoa powder, baking powder, salt and cooled chocolate mixture. Once incorporated, add the remaining chocolate chips, nuts and marshmallows.
5. Using a 1 Tbs. scoop, scoop batter and place on parchment paper on a cookie sheet. Bake for about 10 minutes.
6. Allow cookies to cool on the sheet until they have set enough for you to move them. Move to a wire rack and allow to completely cool.
7. Eat and enjoy!
Disclosure: Some of the links in this post are "affiliate links." I am a participant in the Amazon Services LLC Associates Program, an affiliate advertising program designed to provide a means for sites to earn advertising fees by advertising and linking to amazon.com.