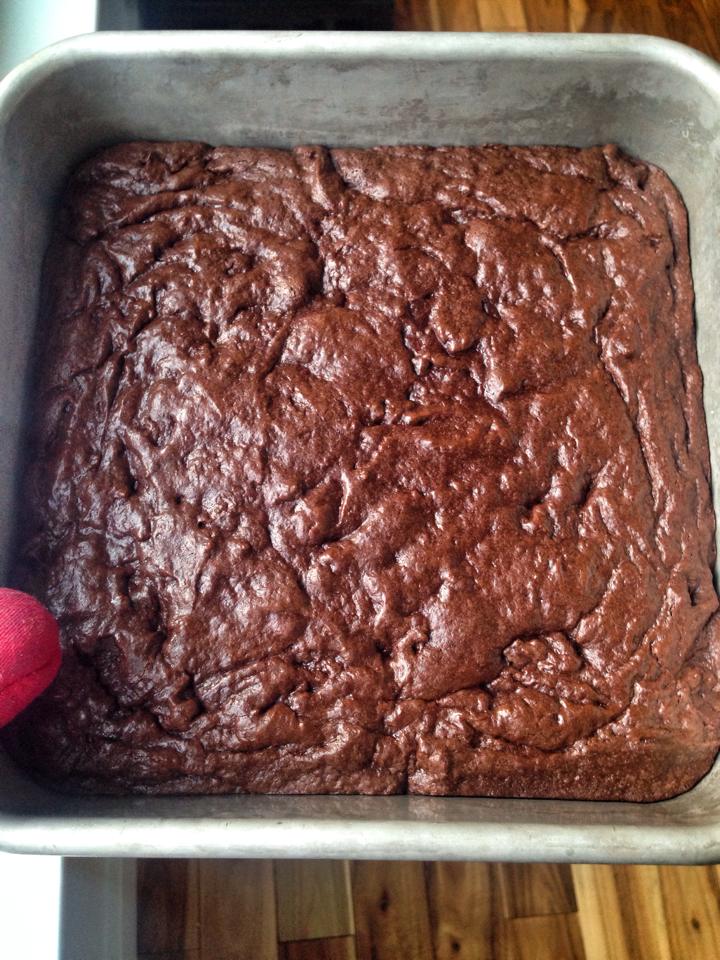 Let's be real…sometimes you just need a rich, ooey gooey chocolate brownie, am I right? I usually make brownies for my kids for Valentine's Day and make them into heart shapes, but this year I couldn't find my heart-shaped silicone mold. I honestly can't remember if I gave it away before we did our home remodel or not. I was texting my sister, lamenting on how I couldn't find the heart molds, and she said, "cut them out with cookie cutters". Well, yeah, that would be a smart thing to do…and why the heck didn't I think of that?! So, I baked the brownies in a regular square pan, cut them with heart cookie cutters and served them with berries. What a treat!
Brownies
1/2 c. superfine brown rice flour
1 c. granulated sugar
1/2 c. packed brown sugar
1/4 c. sorghum flour
1/4 c. tapioca starch
3/4 c. unsweetened cocoa powder
1/2 tsp. baking powder
1/4 tsp. xanathan gum
1/4 tsp. salt
6 Tbs. nondairy butter
4 oz. nondairy semisweet chocolate bar, chopped & separated into half
1/3 c. almond or coconut milk
1 tsp. vanilla extract
2 eggs (note: you can make these with egg replacer, but it turns out more cake-like than brownie-like)
Directions
Preheat oven to 350 degrees F. Grease 9×9 baking dish and set aside.
In a stand mixer, mix all dry ingredients and half of the chocolate bar.
In a microwave-safe bowl, heat milk and remaining chocolate  for 30 seconds. Stir and add the nondairy butter, then microwave for another 30 seconds.
Add liquids to dry ingredients, then add vanilla and eggs. Mix until just incorporated.
Spoon into baking dish and spread so batter is even in the pan.
Bake for 18-20 minutes or until the brownies start to pull away from the side of the baking dish. (This last time I cooked them on convection and it took 14 minutes).
Once cooked, remove from oven, let cool and eat!