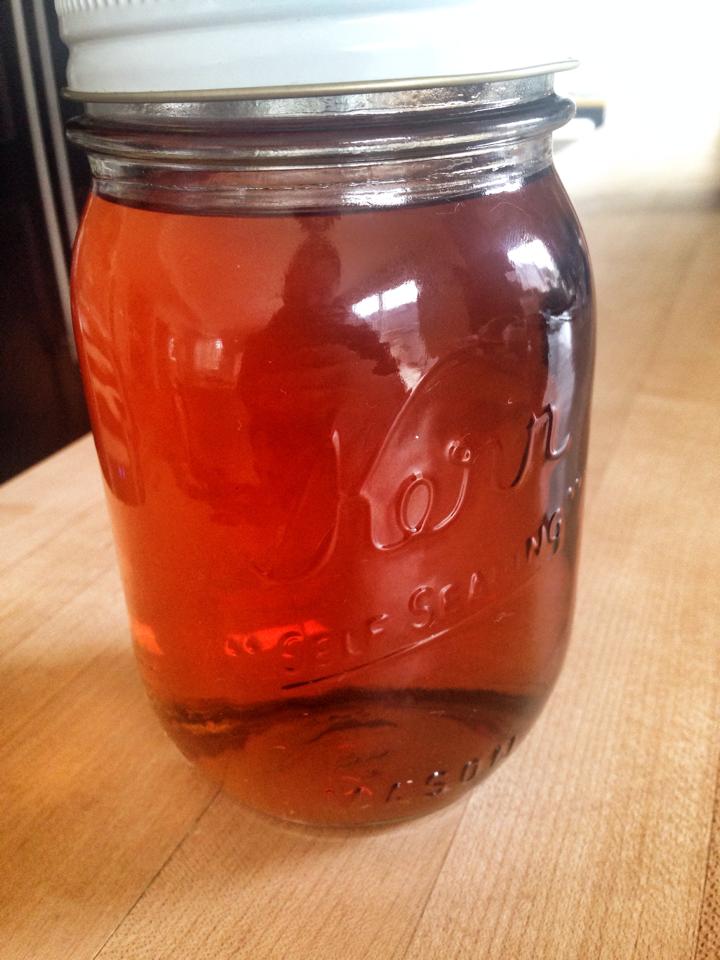 I've never had "real" moonshine, and I don't have a distillery set up at my house, so I found some homemade recipes for moonshine, using pre-distilled booze, and mixed them up unto something delicious that reminds me of good ol' American apple pie! I hope you enjoy it as much as my friends have!
Ingredients:
1 gallon of apple cider
1 cup white sugar
1 cup brown sugar
6 cinnamon sticks
6 whole cloves
2 cups Everclear (Everclear is illegal in some states, like Washington State. Find a high proof, unflavored grain alcohol if you can't get Everclear)
2 cups vanilla vodka
bottles or jars
Directions:
Mix cider, sugars, cinnamon sticks and cloves in a large pot. Bring to a boil over medium heat, stirring to make sure the sugar dissolves. Once boiling, reduce to a simmer and let simmer for 20-30 minutes.
Remove from heat and let cool completely.
Once mixture is cool, add in Everclear and vanilla vodka. Taste to make sure it has enough booze in it. If you want more fire, add another cup of Everclear! 🙂
Ladle (or if you want to feel authentic here, go ahead and siphon) your moonshine into bottles or legit redneck jars; add one clove and one cinnamon stick per jar and let sit at least a day before drinking to allow the flavors to meld. Don't worry about processing the jars or bottles–there's enough booze to kill any sort of cootie!
Drink with your friends. This would be a good beverage to serve while playing Cards Against Humanity!