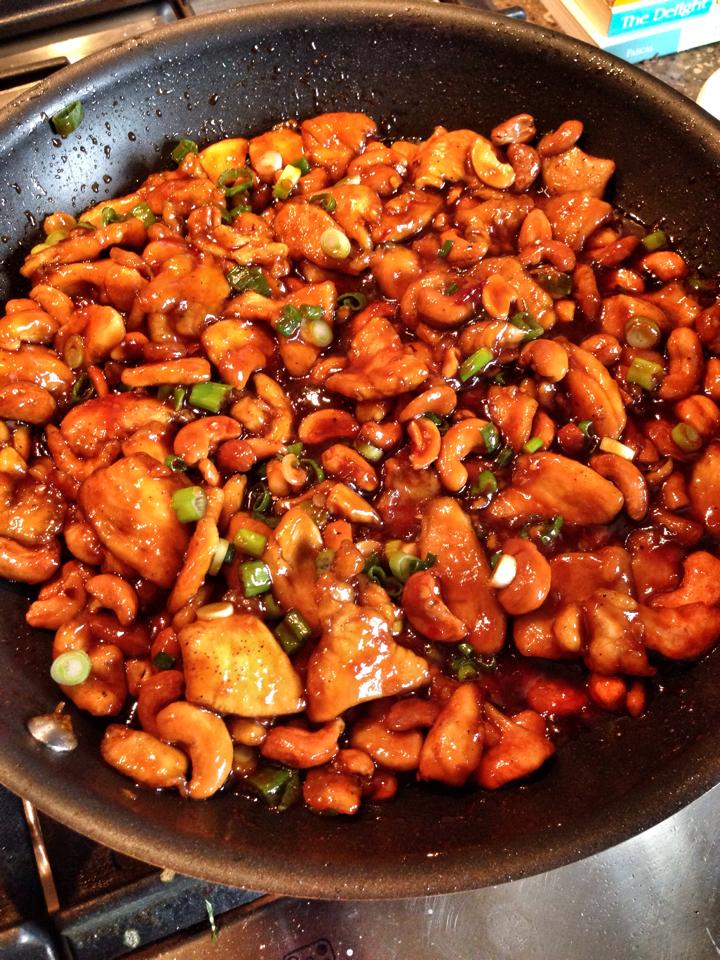 I'm a sucker for Chinese food, but I haven't been able to really eat any since it is hard to know what ingredients are used at restaurants. I found a recipe that looked good and I modified it to my liking…and my kids devoured it!
4 boneless skinless chicken breasts, sliced thinly
3 Tbs. arrowroot starch
½ tsp black pepper
¼ c. coconut aminos mixed with ¼ c. water (or ½ c. gluten free soy sauce)
4 Tbs. rice vinegar
4 Tbs. ketchup
2 Tbs. sweet chili sauce
3 Tbs. brown sugar
3 garlic cloves, shredded with a microplaner
1 tsp. grated fresh ginger
1 cup cashews
4-6 green onions, sliced
jasmine rice
oil for sautéing chicken
Instructions
In a bowl, combine coconut aminos (or gluten free soy sauce), rice vinegar, ketchup, sweet chili sauce, brown sugar, garlic, ginger, and cashews in small bowl; set aside.
Combine arrowroot starch and pepper in resealable food storage bag; add chicken. Shake to coat, separating pieces as needed to make sure that everything has a thin coating.
Heat oil in skillet over medium-high heat. Brown chicken about 2 minutes on each side. Add sauce and let simmer 10-15 minutes or until sauce is thickened.
Top with green onions and serve over rice. Makes 4-6 servings.